Hapkido
합기도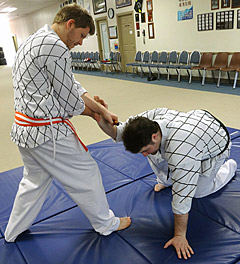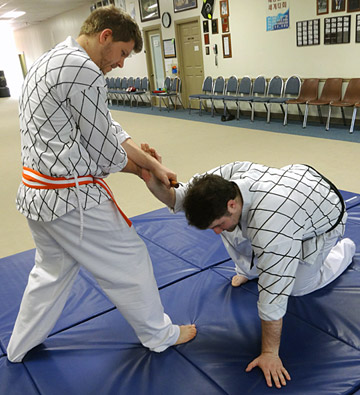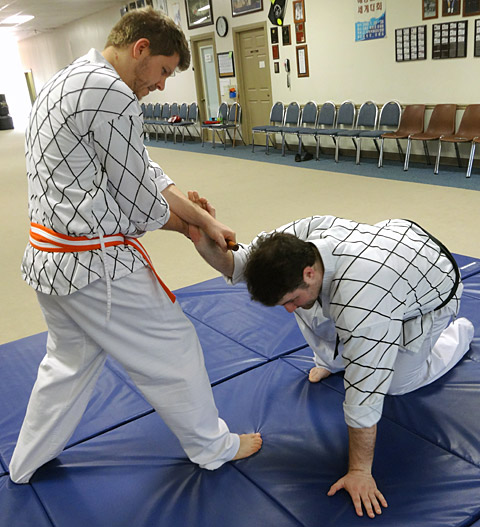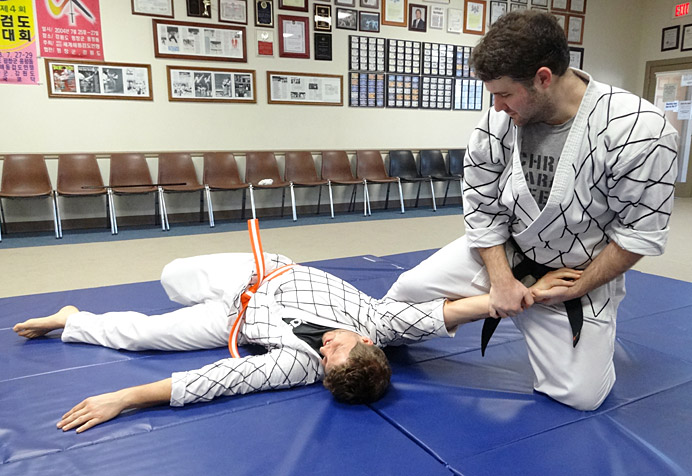 Hapkido means joining energy way or the way of coordinating energy (power).
Characterized by joint locks, throws, and dynamic kicking techniques, it is unique among Korean martial arts in it's emphasis on deflecting an opponent's attacks instead of forceful blocking.
It is designed to allow a person to subdue an opponent. Hapkido affords total control over a physical confrontation and emphasizes precision over brute strength and to avoid unintended injury. Because of this reason it is very popular with security officers and law enforcement agents all over the world.
Monthly Fees
2 or more days a week
$100 per person.
$150 for a family.
1 day a week
$80 per person.
$120 for a family.
NO CONTRACTS. Your First Class is Free.
Class Times
Monday

7:30 pm to 8:30 pm

Wednesday

7:30 pm to 8:30 pm

Friday

7:30 pm to 8:30 pmWeapons Class
Class times may change, call for the most accurate information.
Things you will learn in Hapkido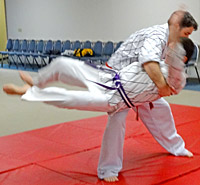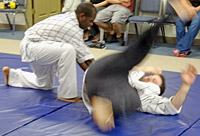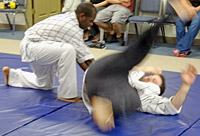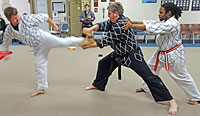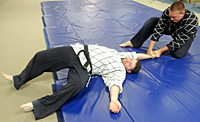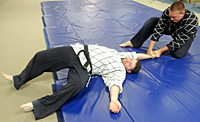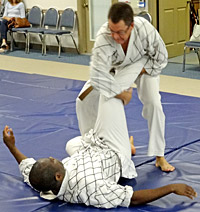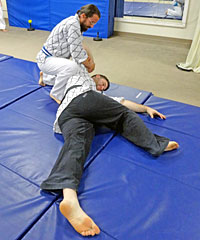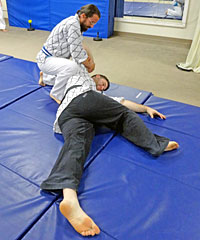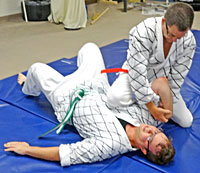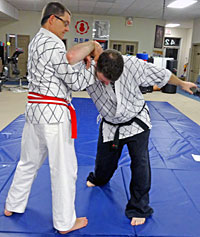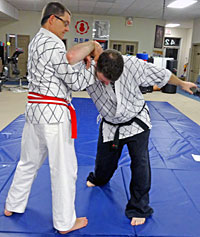 Weapons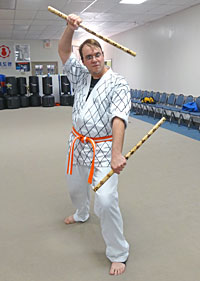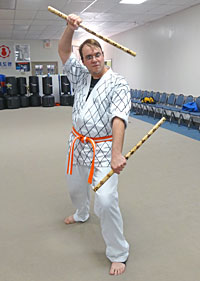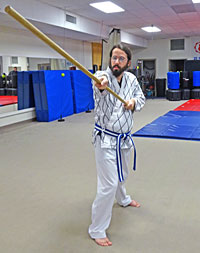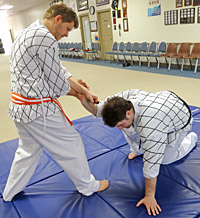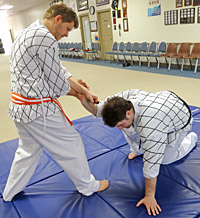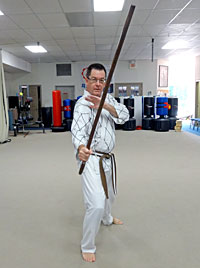 Other Hapkido Items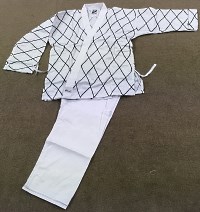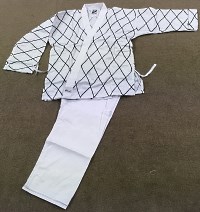 What you will need and when, in your training:
After the first month of training, you will need a Beginner Hapkido uniform (white uniform with black diamond pattern, 1st Dan black belts and higher wear black with white diamond pattern).
Short sticks- (you may choose which style/color) you will need this by the time you test for green belt.
Long stick- (you may choose the color and style) you will need this by the time you test for purple belt.
Mini stick- by the time you test for Black belt.
Cane- by the time you test for black belt.
Shin and instep protectors for sparring.
Official uniforms and bowing to the flag and instructors to show respect upon entering the practice floor are requirements of our martial arts system with no exceptions.
Hapkido Belt Order
White Belt
Yellow Belt, 7th Gup
Orange Belt, 6th Gup
Green Belt, 5th Gup
Blue Belt, 4th Gup
Purple Belt, 3rd Gup
Brown Belt, 2nd Gup
Red Belt, 1st Gup
Black Belt, Deputy
Black Belt, 1st Dan
Black Belt, 2nd Dan
Black Belt, 3rd Dan
Instruction by
Assistant Instructor


Chad Bridges