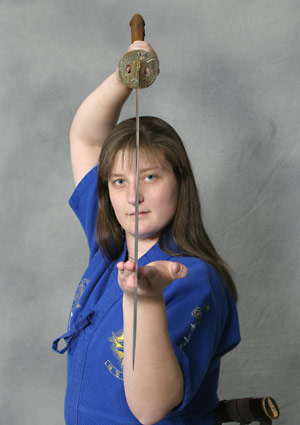 Master Laura Clements
Belt Rankings: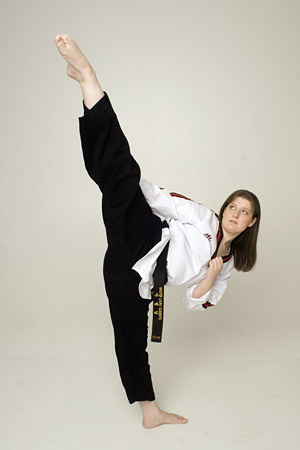 Achievements:
Member of the Hapkidowon, 2016.
U.S. Chief Master for the World Haidong Gumdo Federation.
Ohio Director for the United States National Taekwondo Federation (USNTF).
Owner and head instructor of Central Ohio Martial Arts and Supply since 1999.
Instructor of Tae Kwon Do at Lifetime Fitness, 2013.
Instructor of martial art classes at Sunbury Home Educators 2006-2009.
Instructor of self-defense classes at ACPA 2002-2006.
Instructor of self-defense at OSU College of Social Work 1999-2003.
Instructor of self-defense workshops, OSU Continuing Education for Human Service Professionals from 2000-2003.
Instructor at Ecole After School Program in 2000.
Instructor at Central Ohio Tae Kwon Do from 1993-1999.
Instructor at the Korean American School at Central Ohio from 1993-1998.
Instructor at Worthington School's Evening Classes from 1992-1996.
Instructor at YMCA North from 1992-1997.
Related Accomplishments: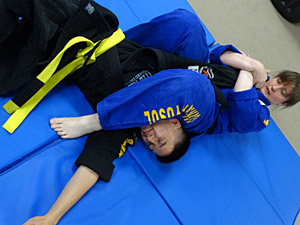 Under the Direction of:
Tae Kwon Do Dr. Duk Gun Kwon

President of the United States National Taekwondo Federation.

Haidong Gumdo Grand Master Jeong Ho Kim

President of the World Haidong Gumdo Federation.

Hapkido Grandmaster Hong Sik Myung

President of the Hapkidowon World Hapkido Headquarters.

Gongkwon Yusul Grand Master Jun Kang

President of the International Gongkwon Yusul Association.
With over 30 years of experience in martial arts, Master Laura has taught hundreds of students and promoted over 100 individuals to Black Belt. All Black Belts are not only certified in the world federations, but also in national federations.
She has experience teaching ADHD/ADD, mildly autistic, deaf, and special needs children and adults. She teaches anyone from 6 and up, but especially enjoys children.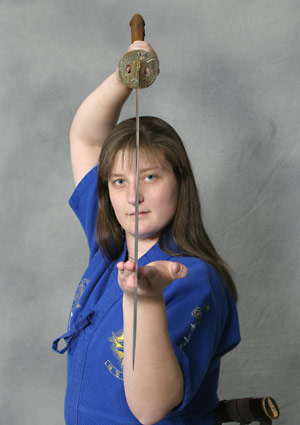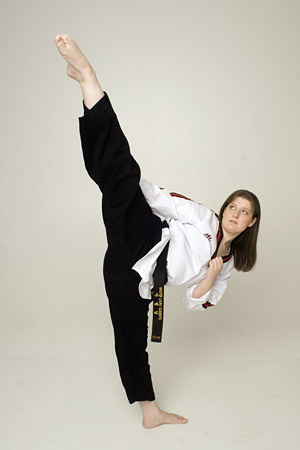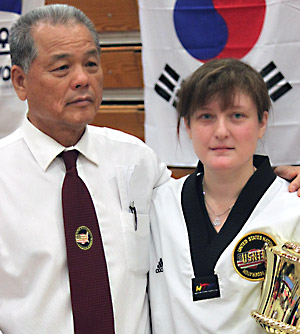 Master Laura and Dr. Duk Gun Kwon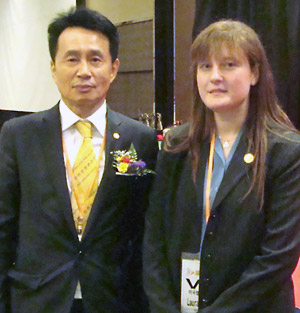 Master Laura and President Jeong Ho Kim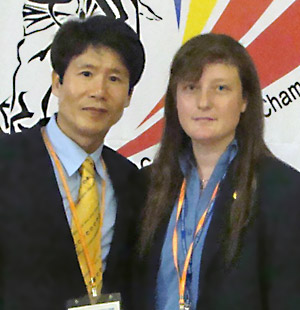 Master Laura and Vice-President Jong Gu Lee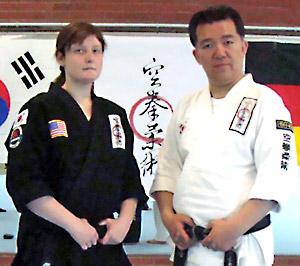 Master Laura and President Jun Kang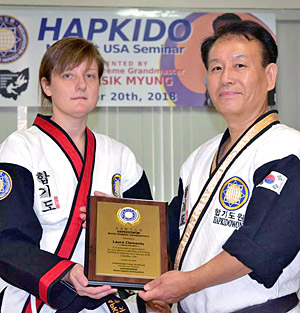 Master Laura and Supreme Grandmaster Hong Sik Myung