Tae Kwon Do
태권도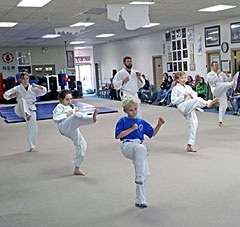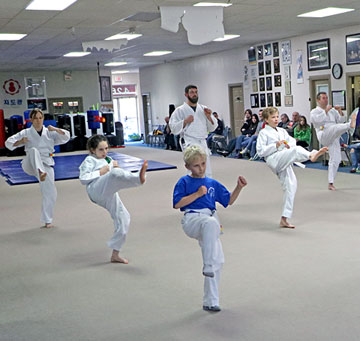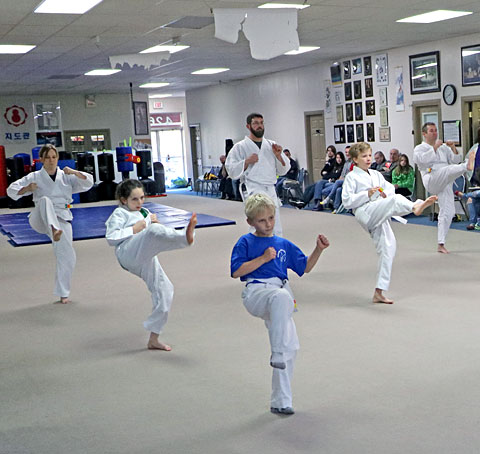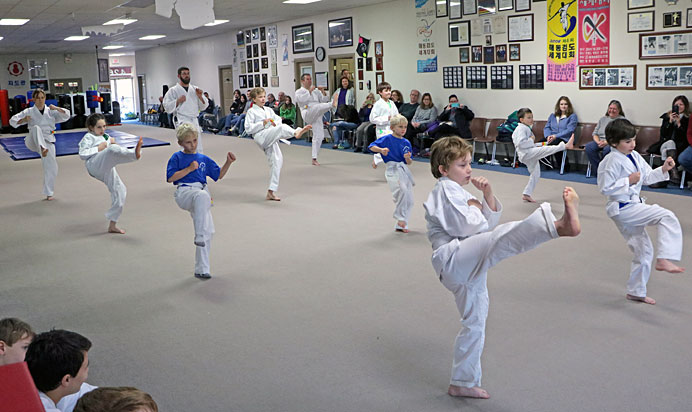 All Black Belts are certified under the-
Tae Kwon Do is the ancient martial art of Korea, developed over thousands of years, and is the most practiced martial art in the world.
It improves self-esteem, self confidence, better concentration, respect, discipline, composure and self defense.
Our training is traditional military style and non-sport, focusing on self-defense for real life protection. We teach control with every kick and punch. The training is in a family environment, with everyone encouraged to reach their own potential.
Monthly Fees
2 or more days a week
$100 per person.
$150 for a family.
1 day a week
$80 per person.
$120 for a family.
NO CONTRACTS. Your First Class is Free.
Class Times
Tuesday

5:30 pm to 6:30 pmBeginners

Tuesday

6:30 pm to 7:30 pmOrange Belts & up

Thursday

5:30 pm to 6:30 pmBeginners

Thursday

6:30 pm to 7:30 pmOrange Belts & up

Sunday

2:00 pm to 3:00 pmColor & Black Belts
Class times may change, call for the most accurate information.
Things you will learn in Tae Kwon Do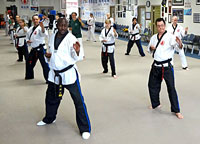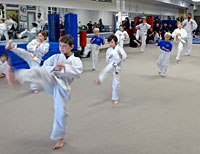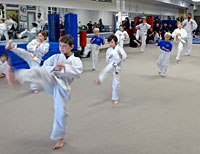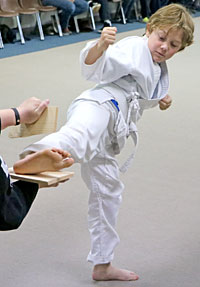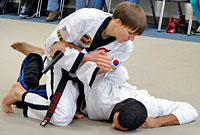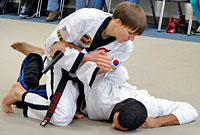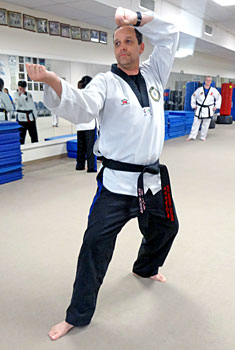 Forms
A Form (Poomsae) is a series of alternate offense and defense movements or techniques which can be practiced and trained, even without a partner.
A form must be mastered for each color belt requirement (8 forms in total) to achieve black belt and there are more numerous forms to learn during black belt advancement.
Other Tae Kwon Do Items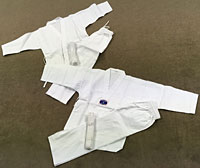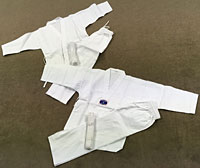 What you will need and when, in your training:
Before your first test, you will need a White Uniform (v-neck or traditional lap over).
For sparring you will need cloth shin and instep protection (you may choose from colors white, black, red or blue).
You may purchase the 4 patches our school uses at any time, but you must have them to test for your Blue Belt.
Tae Kwon Do Belt Order
| | |
| --- | --- |
| | White Belt |
| | Yellow Belt, 7th Gup |
| | Orange Belt, 6th Gup |
| | Green Belt, 5th Gup |
| | Blue Belt, 4th Gup |
| | Purple Belt, 3rd Gup |
| | Brown Belt, 2nd Gup |
| | Red Belt, 1st Gup |
| | Deputy Black Belt |
| | Black Belt, 1st Dan |
| | Black Belt, 2nd Dan |
| | Black Belt, 3rd Dan |
| | Black Belt, 4th Dan |
| | Black Belt, 5th Dan |
Member's Oath
We, as members, train our spirits and bodies according to the strict code.
We, as members, are united in mutual friendship.
We, as members, will comply with regulations and obey instructors.
Official uniforms and bowing to the flag and instructors to show respect upon entering the practice floor are requirements of our martial arts system with no exceptions.
Instruction by
Instructor


Hal Watts

Instructor


David Moore

Instructor


Candie Vazquez

Instructor


Tim Scholl

Instructor


Abby Scholl

Instructor


Bernard (Berny) Rathmell

Assistant Instructor


Ingrid Biery