Gear Bags
All items and prices are subject to change or error. Call for the most accurate information.
Round Sports Bag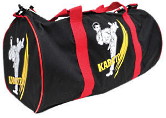 Available in: Karate, Taekwondo, Ying Yang, Jiu Jitsu, and I Love Karate.
22" x 11" $ 16.95
Expandable Backpacks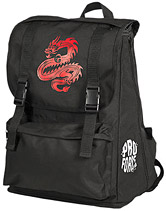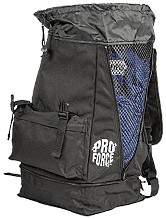 Available in: TKD, Yin Yang, Red Dragon, USA, and Gold Dragon.
Expandable on the sides and bottom to increase storage.
$ 42.00